Kirkcaldy Old Kirk Trust
maintaining Kirkcaldy's heritage for the community
Past and Present
Kirkcaldy Old Kirk Trust was set up in 2010 by a group of local people concerned to preserve the heritage of Kirkcaldy contained in the Old Kirk, after its closure as a place of worship by the Church of Scotland on 7th November 2010.
The "B" listed church was put up for sale in August 2011 and Kirkcaldy Old Kirk Trust was successful in acquiring it to maintain it for community use as a concert hall, community resource, heritage centre and for continuing worship. This was due to the generous financial support from John Sim, whose father was Minister of the Old Kirk. It is hoped thus to preserve the heritage of continuous worship and service for over 800 years.
Kirkcaldy Old Kirk is the site of the first Christian worship in Kirkcaldy after the Celtic missionaries brought the faith here in the 7th century. The first written record of the Kirk is in 1244 when the Roman Catholic Bishop de Bernham consecrated the building to St. Patrick and St. Brisse (St. Bryce) but we know there was a Celtic church there before that. The ancient tower dates from the 15th century.
Many famous and ordinary Kirkcaldy folk are part of this church and town's history and are buried in the surrounding graveyard. Adam Smith was christened as an infant here, and Rev. George Gillespie, an author of the Westminster Confession of Faith, lies underneath the Kirk.
After over 800 years of continuous Christian worship and service to the community at the heart of the town, we in the Trust are seeking to retain this beautiful building for the benefit of the community. We want to preserve that heritage and continue that tradition.
Present and Future
After 9 years of ownership by the Trust, Kirkcaldy Old Kirk has grown into a busy centre for musical events, drama, business meetings and conferences, while retaining Christian worship by local groups every week.
For details of what's on, please consult our Latest News below.
To hire the Kirk for an event, please leave your enquiry on the contact email form and someone will get back to you as soon as possible.
Visitors are welcome to view the magnificent stained glass windows by a range of quality artists from Burne-Jones to Crear McCartney, and to climb the 15th century tower for spectacular views of the town and Firth of Forth. Unfortunately during Covid-19 restrictions our open days are limited but contact us for access and more information.
---
Forthcoming Events
Please note at this time due to Coronavirus restrictions we cannot host events or concerts with a live audience. We look forward to the time these can resume!
---
---
Donations to Kirkcaldy Old Kirk Trust are always welcome
Malicious Mischief? Women's Suffrage in Scotland
Kirkcaldy Civic Society's first talk this year by Jocelyn Grant , NROS, was on Zoom!
This year because of the Scottish Government Covid restrictions on gatherings, Kirkcaldy Old Kirk cannot have our usual busy programme of concerts and events.
However, Kirkcaldy Civic Society which has been unable to hold any of its winter talks programme to date, decided with a New Year to hold a New Event - their scheduled January talk - on Zoom! But do not worry if you missed the talk live - it was recorded for your later viewing.
On Thursday January 21st at 7pm Archivist Jocelyn Grant from the National Records of Scotland provided an introduction to the women's suffrage movement in Scotland, looking primarily at the period before 1918.
Drawing on the archives of the National Records of Scotland, Jocelyn showed how this period is represented in criminal case files, government reports, diaries and newspapers.
In particular the talk covered the difference between the suffragists, and the suffragettes; notable individuals involved in the movement such as Lady Francis Balfour, Ethel Moorhead, Fanny Parker; and some of the actions which led to the eventual enfranchisement of some women in 1918.
The next planned talks (by Zoom) for Spring 2021 are as follows:
Thursday February 11th at 7.30pm : David Potter—"Kirkcaldy 100 Years Ago "
Thursday March 11th at 7.30pm: Sandy Thomson—"Fife's Mineral Railways"
Hope to see you at one of these!
---
Links
Virtual Tour of Kirkcaldy Old Kirk
| | |
| --- | --- |
| | If you didn't make it in to Kirkcaldy Old Kirk on our Doors Open Day weekend (12th and 13th September 2020), why not take a virtual tour now? [virtual tour] |
Kirkcaldy Civic Society
| | |
| --- | --- |
| | Find out more about the history of our town through events, guided walks and talks detailed on this website - with much more info to read and see! [website] |
Historic Stones in Kirkcaldy Old Kirk Graveyard
| | |
| --- | --- |
| | All the gravestones in the graveyard are recorded. To access these records click on "Historic Gravestones" tab on the left. |
National Lottery Heritage Fund
Great news! We have just heard that we have been successful in securing a second round award from the National Lottery Heritage Fund. We are grateful to the Heritage Fund and players of the National Lottery for providing us with the Development Grant to fund all the plans and preparations for the Kirkcaldy Old Kirk Tower Restoration for the Community. You can read more about our progress through this past year in preparing a second round application to the Heritage Fund in our Newsletters. Click on Newsletters in the tab on the left.

We are grateful to our community who have so far donated £4400 to our "Sponsor-a-Step" Appeal to restore the tower steps to the top There are still plenty of our 100 steps left to sponsor - see how to do it on our "Sponsor-a-Step" page - click the tab on the left.
Architectural Heritage Fund
| | |
| --- | --- |
| | Thanks to the AHF we were able to fund the Development Stage of the Tower Restoration Project. You can read more of the work they do in supporting the restoration of historic buildings across Scotland and the UK at this website. [website] |
---
---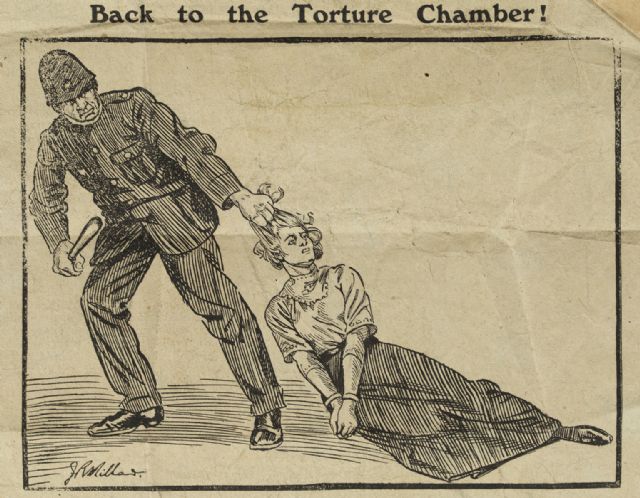 Crown Copyright, National Records of Scotland, JC26/1913/90.
---
---
Join us!
We welcome your contribution to our efforts, whether it be financial, as a volunteer helper, as a community organisation interested in using the Old Kirk or in hiring it as a performance space. If you would like to become a Friend of the Old Kirk and receive news of the Trust's progress please support us with a donation on the Paypal button above and contact us on the link opposite.
---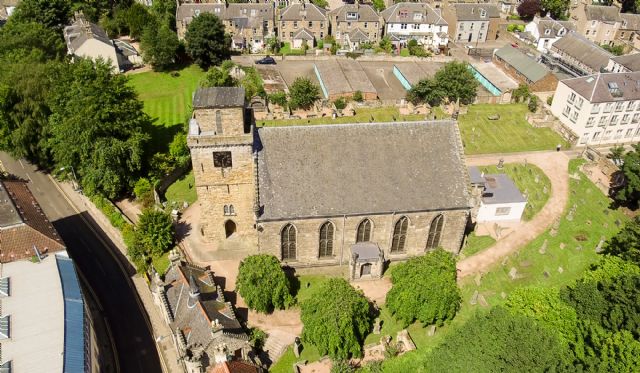 ---
Charity no. SC042128. Disclaimer statement